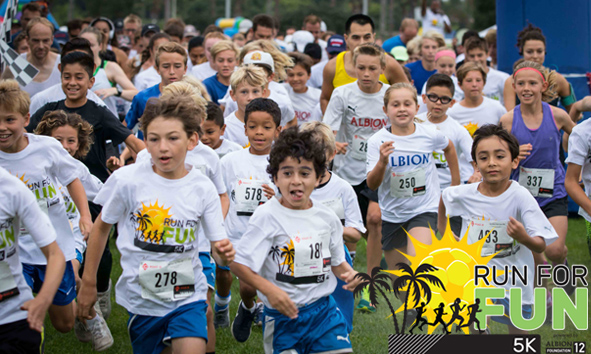 Thanks all Albion Families, Staff, the Community, and all involved in our first Annual Albion 12 Foundation's Run for Fun 5K, which took place on September 17th at Robb Field. The San Diego community along with Albion Soccer club turned out in the masses with over 600 runners joining in on the Run for Fun 5K benefitting the Albion 12 Foundation.
"This event just connected Albion SC to the entire San Diego community and with the focus solely on health, fitness, and community it was a great success. " Noah Gins, Executive Director

"To see the Albion 12 Foundation put forth such a quality event and showcase the organization in a whole different light was very rewarding to see. We are very proud of what this event represented and how it was executed." Wayne Crowe, Director of Soccer
We would like to thank our sponsors, vendors and other contributors for their participation and support!